Shortlisted for Derwent Drawing Prize- The exhibition at Gallery@OXO London , 24 February – 6 March 2022.
31st January 2022
I am delighted to say that I have had two drawings selected for this years Derwent Drawing Prize, 2022.
The Drawings below,  Shelter and Shelter XXXIV were selected from over  6000 entries from 43 different countries.  These selections were edited down to 72 works by 55 artists.
I am very honoured to be among such great company.
"The Derwent Art Prize is a global art competition and exhibition. Open to artists from around the world, the Prize rewards excellence by showcasing the very best 2D & 3D artworks created in pencil or coloured pencil as well as water soluble, pastel, graphite and charcoal". 
The exhibition at Gallery@OXO in central London will be from 24 February – 6 March 2022.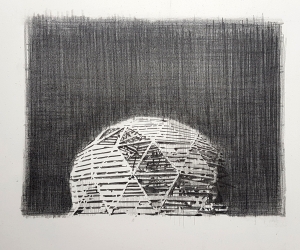 Shelter, 2020,pencil and Graphite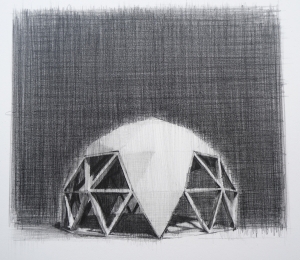 Shelter XXXIV, 2021,Pencil and Graphite